Men's Fellowship: March Madness Edition!
March 23 @ 5:00 pm

-

8:00 pm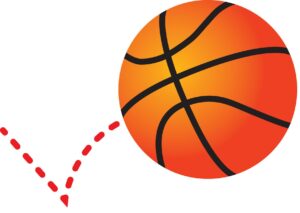 All St. James' men are invited to watch the NCAA basketball tournament on Saturday, March 23. 
We'll gather in the undercroft (downstairs area of the church) starting at 5:00 p.m. Please bring snacks to share and your favorite beverage. Questions? See Yemi Agboola or Pete Iype.
Complete your bracket by Wednesday, March 20!
Brackets will be locked on Thursday, March 21 at the start of the first game. Follow the instructions below to complete the bracket online.
If you prefer to fill out a paper bracket instead of participating online, download a printable bracket here. Please return printed brackets to Doug Heffner (douglas.heffner@dbr.com) by Wednesday, March 20

.

How to complete the bracket online:

Go to St. James'Bracket, or visit CBS Sports' 2019 Bracket Games and search for our group: St. James Episcopal.
Log in with your existing CBS Sportsline ID, or create a new one.
You can enter up to five brackets. Please make sure to name your entry as "[Your name] [and bracket number (sequentially)]," e.g., "Doug Heffner 1" and "Doug Heffner 2."
Basketball flyer Men's fellowship March Madness 2019