Our hearts are open to everyone
We are a vibrant, welcoming congregation committed to sharing the joyful warmth of Christ's love. We worship together, learn together, and serve together. Sunday worship service times are 8:00 a.m. and 10:30 a.m. Please join us! Our hearts and doors are open to you.
Welcome!
Please join us for worship at 8:00 a.m. or 10:30 a.m. any Sunday. Then drop by our Parish Hall (the building next door to the church) for coffee, doughnuts, and friendly conversation.
Sunday School
Welcome! We love making friends, reading The Story, and learning about God's love for us. Join us downstairs during the 10:30 service. (Children rejoin their families for communion.)
Below: See more of St. James' in this slide show, "A Year of Joyful Warmth." This video was presented at our Annual Meeting, November 19, 2017.
Winter Weather: St. James' follows MCPS weather decisions for delays and closures. If schools are opening on a delay, the church office will open late as well. If administrative offices are closed, the office will also be closed. Check with your group leaders for meeting and activity closures.
---
Interfaith Thanksgiving Service, November 20: 7:30 p.m. at St. Francis Episcopal Church, Potomac. Click here for complete information. Come show support for our neighbors and share in a service project together.
---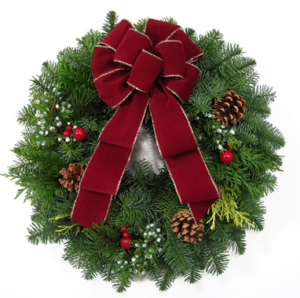 Order your Christmas Wreath today! Download the form here. Wreath orders support our youth summer mission trip in 2019.
---